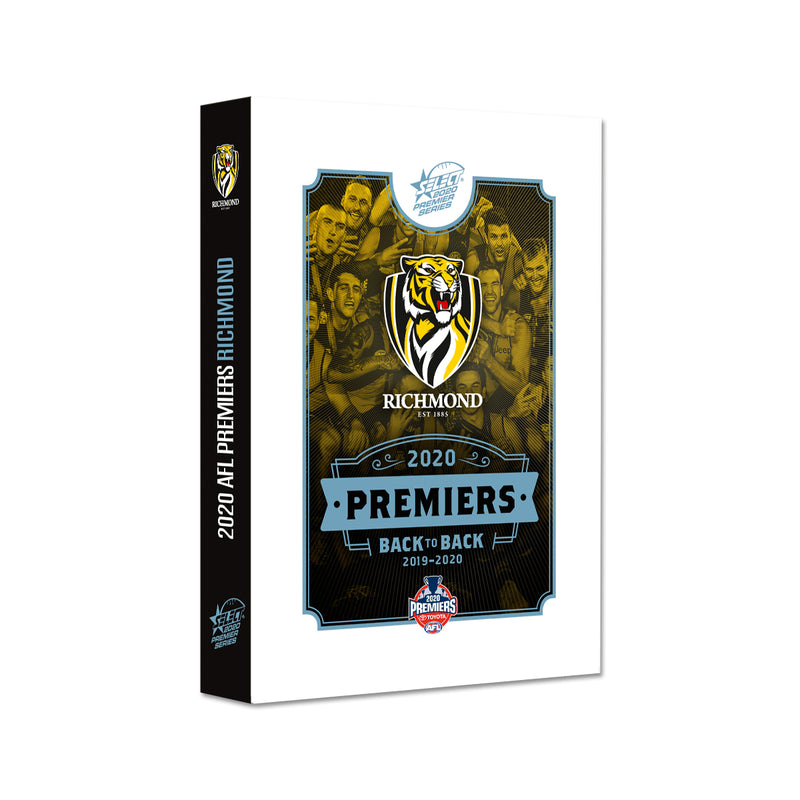 2020 Richmond Platinum Premiers Set
: Unavailable
This item is sold out. Please see the 2020 Richmond Tigers Premier Set, which will have more available. 
-----
The Richmond Tigers Platinum Limited Edition Boxed set is a 25 card set commemorating the 2020 Grand Final winners! 
The sets are individually numbered to 100, with the matching #/100 on each card, AND a special SIGNATURE card of a player (TBC) from the premiership team in each set!

Please read CAREFULLY:
Strictly one Platinum Limited Edition Set per person/address. Multiple orders will be cancelled and restocked.
Since this is a Pre-Order, do NOT order anything else with this product. If you order another item with this product, the order will be cancelled and restocked.
The numbered sets are allocated randomly at time of packing and shipping, and are in no way correlated to the sequence in which the order is placed. No specific numbers can be requested.
This product is anticipated to ship mid-December.
Adding this (or any) item to your cart does NOT reserve the item. This is to prevent people locking up stock in their carts. The item is only secured on successful payment and confirmation email.
The sets are individually numbered to 100, with 100 only being produced.
Box design is subject to change.