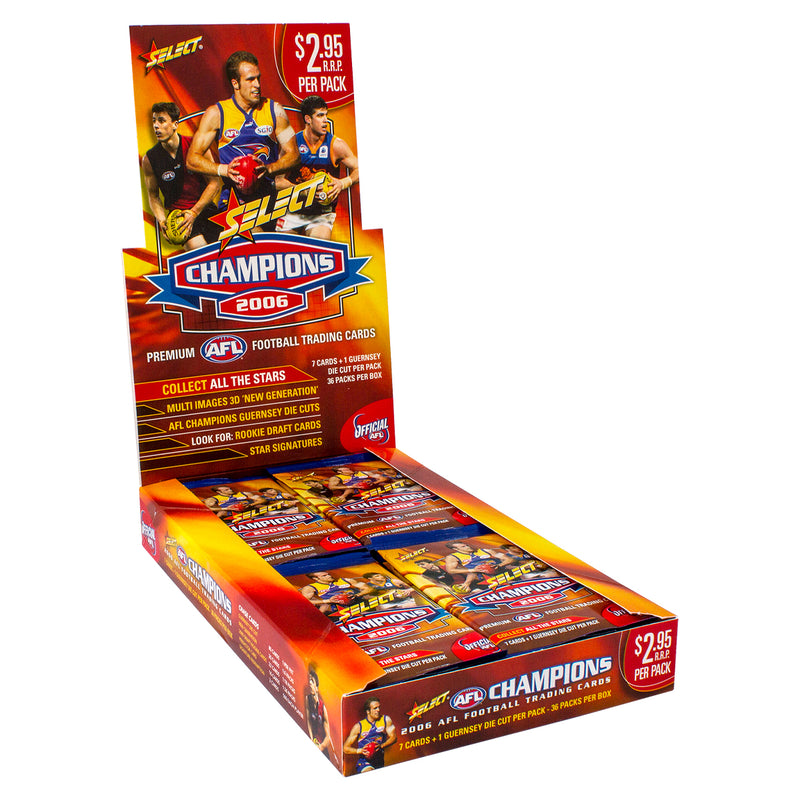 2006 AFL Champions Cards Sealed Box
: In stock
7 premium cards plus 1 Guernsey Die Cut per pack

36 packs per box
Hunt for the X-Factor Signature Cards of Daniel Wells and Nick Dal Santo, as well as Draft Pick Rookies, Premiership Predictors, New Generations 3D, and the AFL Champions Die Cuts.

It was the first year of Guernsey Die Cut series and the release includes important draft pick cards (1 per 18 packs) of Marc Murphy, Dale Thomas, Josh Kennedy, Scott Pendlebury, Patrick Ryder and Shannon Hurn just to name a few.

The full collection of 16 Predictor cards redeems for a limited Edition Rookie Set and the Premiership Predictor, which is still redeemable, redeems for the 2005 West Coast Premiership 3 card set.

More information on this release