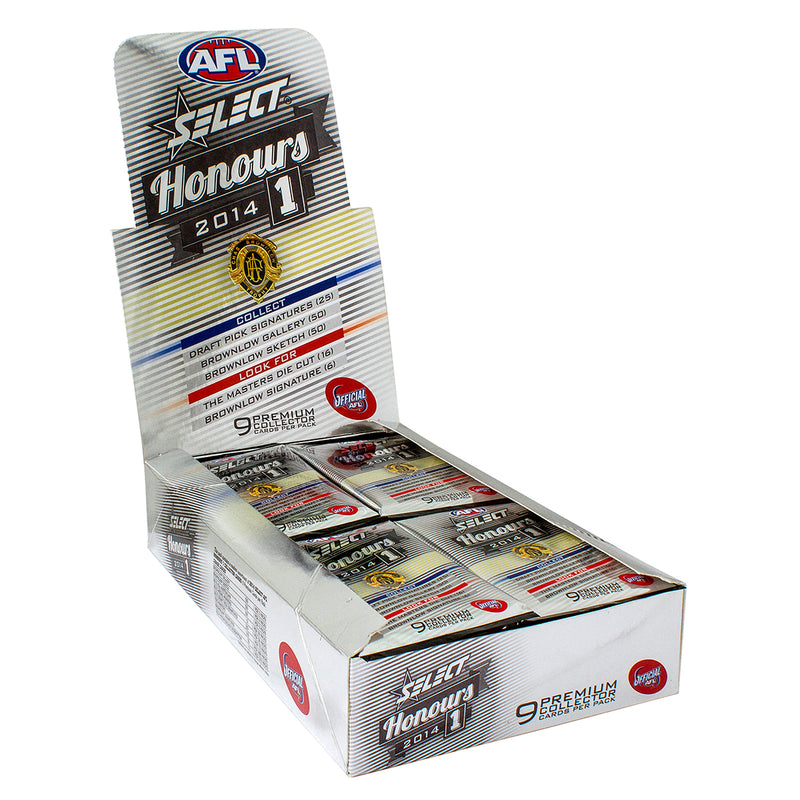 2014 AFL Honours Series 1 Sealed Box
: Unavailable
In 2014, Select released the the first of the Honours Series - Honours 1.
Honours 1 introduced the Brownlow Sketch series, Brownlow Gallery, The Masters Diecut and the Brownlow Signatures series. 
The Brownlow Signatures from Honours 1 feature Neil Roberts, Malcolm Blight, Peter Moore, Paul Kelly, Bob Skilton and Ian Stewart.
Also included in Honours 1 was a Draft Pick Signature set which Select had included in its series from 1998. 
36 packs per box, 9 cards per pack.