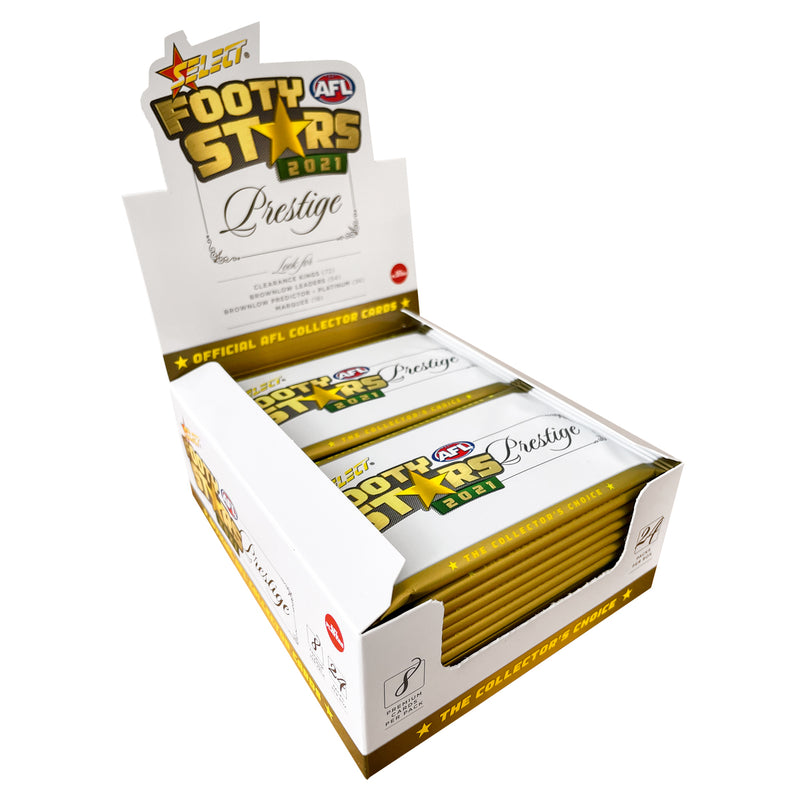 2021 Footy Stars Prestige Box
: Unavailable
On sale Saturday 1st May at 11am (AEST) and on the same day at 8pm (AEST), in two equal drops. 
Official release date is Monday the 10th May.  
Please read CAREFULLY:
Maximum of 4 boxes per person/address/account in total, across the two stock drops. 
Multiple orders from the same household/account/names will be cancelled. We wish to make the product available to as many collectors as possible. 
Please do NOT order anything else with this product. If you order another item with this product, the order will be cancelled. 
Adding this (or any) item to your cart does NOT reserve the item. This is to prevent people locking up stock in their carts. Purchase of the product is only finalised on successful payment and confirmation email.
Shipping options will be presented to you based on your location at checkout. 
 Product Description:

Box of 2021 Footy Stars Prestige 

Each box contains 24 packets

Each packet contains 8 premium cards

This set is a Hobby version of the 2021 Footy Stars with exclusive inserts found only in the Prestige release.