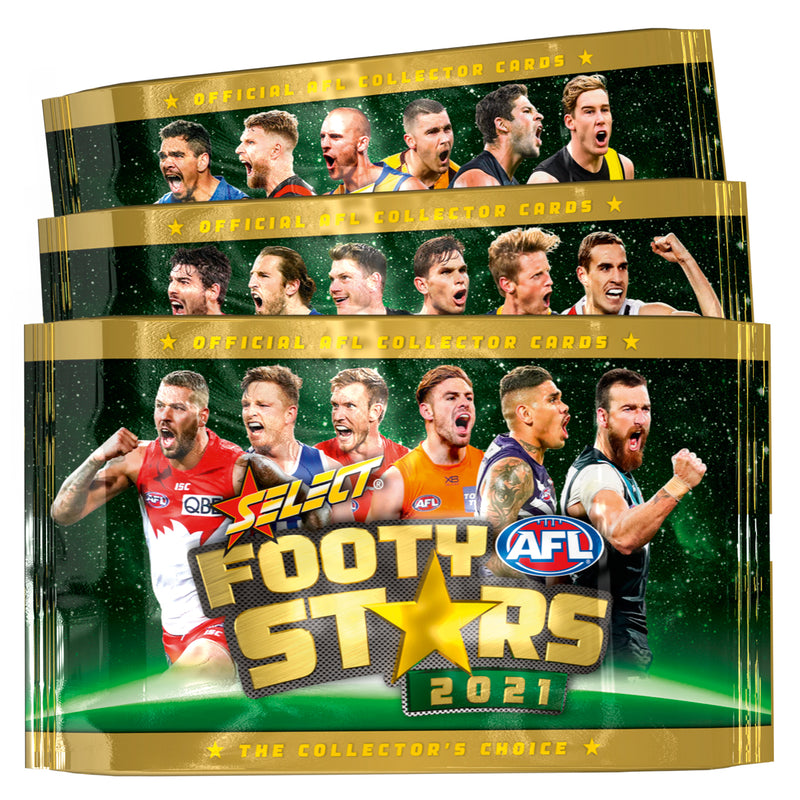 2021 Footy Stars Packets
: In stock
9 premium cards per pack. ALMOST SOLD OUT!
Footy Stars, Select's traditional first series of the season, targets collectors of all ages. 
Featuring many of the insert series which collectors of all ages know and love - the Starburst Caricatures masterfully produced by Paul Harvey, the Milestone cards, the Brownlow Predictor and the Premiership Predictor cards all returned. 
For the first time the Coleman Medallist Predictors (18 cards) was released in the 2021 Footy Stars series together with the Club Acetates (72) and Gamebreakers (90). 
New insert sets included Bang (144) and Marquee (18) and were introduced to add something more for the seasoned collectors.