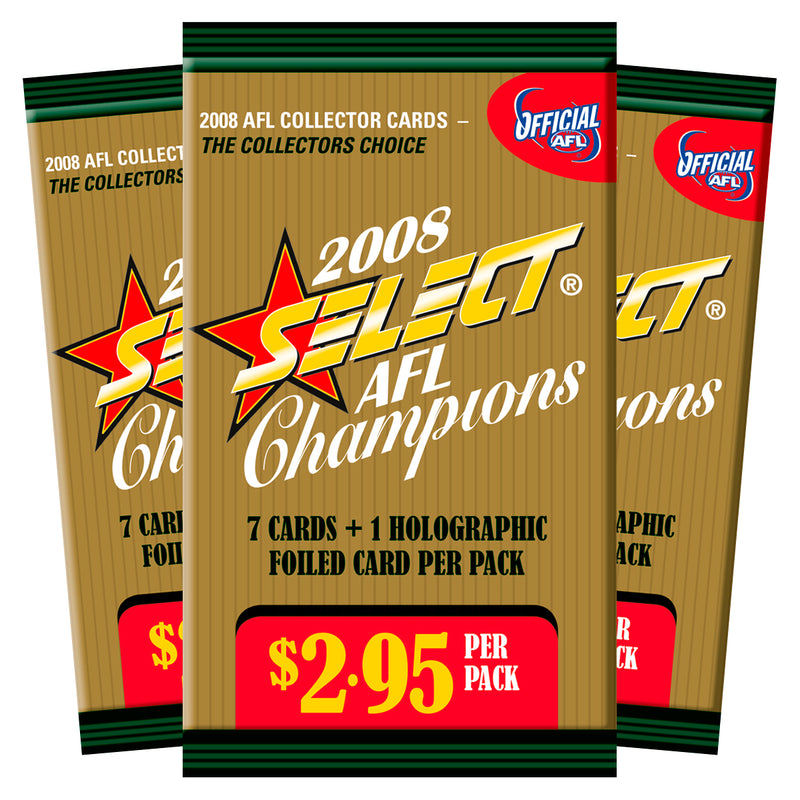 2008 AFL Champions Cards Packets
: In stock


Each pack contains 7 cards and 1 holographic foiled card per pack.
Series Make Up
Common Cards
195 common series
Blue Foil Printed Signatures
Ratio: 1 in 4 packs
96 Blue Foil Printed Signatures.
6 Stars Blue Foil Printed Signature cards from each of the 16 teams.
Stars Sketch Cards
Ratio: 1 in 9 packs
32 AFL Stars Sketch Cards.
2 leading players per team depicted in Sketch Card series.
Acetate Mascot Gem Cards
Ratio: 1 in 36 packs
16 AFL Acetate Mascot Gem Cards.
1 Superstar Mascot Gem Card from each club.
Draft Rookie Cards
Ratio: 1 in 36 packs
Top 17 draft picks from 2007 AFL National Draft.