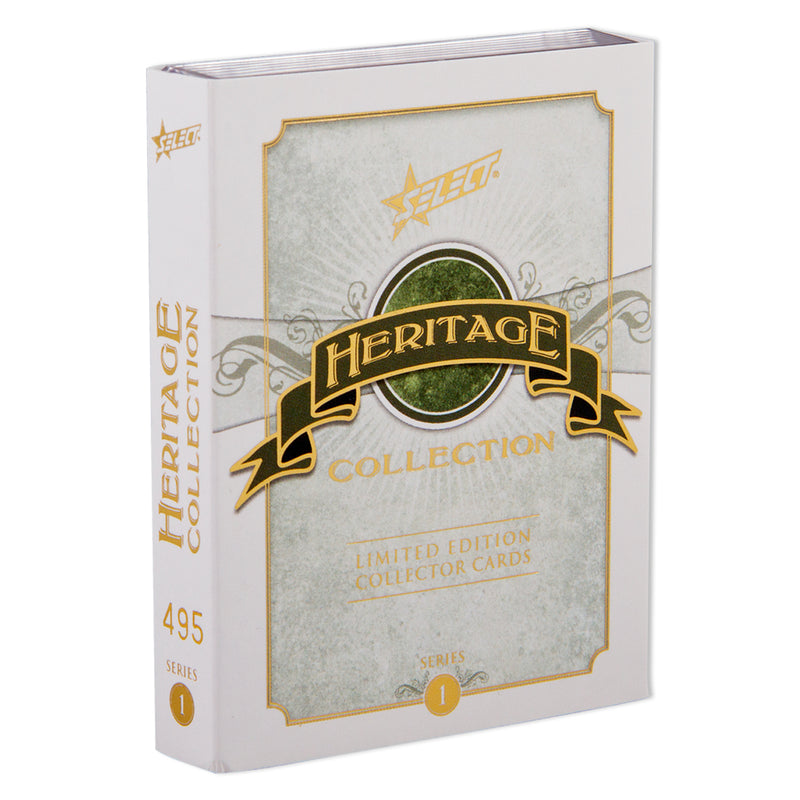 Heritage Series 1 (2011) Action Card Set
: In stock
From the Vault, Select brings you the Heritage Series 1 (2011) Action Card Set, celebrating some true greats of the game. This set was originally released in 2011.
The set of Action cards of the 12 players is in small presentation box. Each set (the cards and outer sleeve) are individually numbered from 101-500. 
Less than 50 sets of these remain (random numbers across the number range), and now available to purchase. 
The Greats featured in Heritage Series 1 are:
Sergio Silvagni - Carlton
Lou Richards* - Collingwood
Ken Fraser - Essendon
John Murphy - Fitzroy/Sth Melbourne/Nth Melbourne
Charlie Sutton* - Footscray
Bob Davis* - Geelong Cats
John Kennedy Snr* - Hawthorn
Hassa Mann - Melbourne
Allen Aylett - North Melbourne
Neville Crowe* - Richmond
Bob Skilton - South Melbourne
Carl Ditterich - St Kilda/Melbourne
 *Deceased
You will receive a random numbered set. No numbers can be requested.