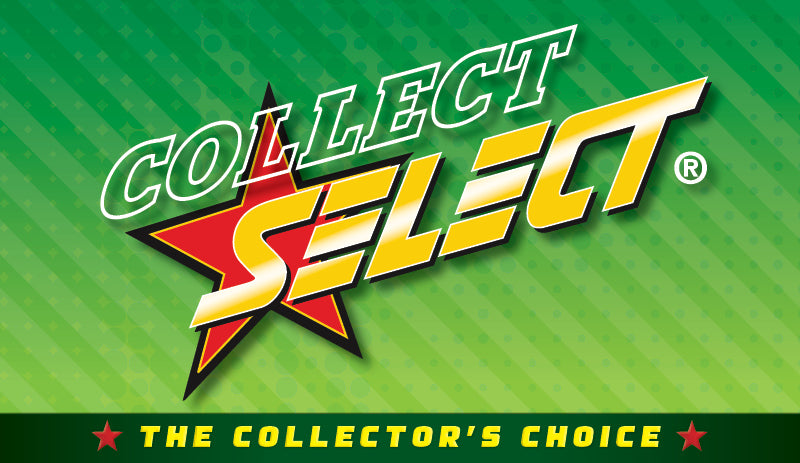 TIPS FOR COLLECTING
Navigating the world of sports card collecting can be fun, exciting, disheartening, frustrating, scary and a little bit overwhelming. 
These are Select's top tips for collecting sports cards:
What to Collect
Establish what you wish to collect whether it be a team, particular players or the complete master set. 
There's a lot to digest. Be sure to take your time and look around. See what kinds of cards there are and where to find them and what you would actually like to collect.
Make a plan
It's easy to get consumed and overwhelmed trying to take everything in at once but a bit of planning goes a long way.
Budget Time
Budget what you want to spend and establish an emergency fund for bargains. 
Get to know other collectors
One of the great benefits of card collecting is the sense of community amongst collectors. 
Connect with other collectors on Facebook, card forums and the many ever-evolving forms of social media.
Research, Research and more Research
Know what you are collecting - production numbers, insert ratios, numbered cards, variations, errors, release dates and distribution. 
There is also a large network of blogs out there as reference material available. Use them.
Knowing what you are collecting will enhance your experience.
Make up your own mind.
Do not rely upon rumours.  Establish the facts yourself.  Ask questions.
Hobby Retailer
Establish a good relationship with a hobby retailer you feel comfortable with. Hobby retailers can find that elusive product you are looking for.
Go to card shows
Walking around a card show and speaking to dealers and collectors will continue your education about products and the state of the market.
Card shows are also still great places to find deals and meet people and share card stories.
Don't Burn Out
Sports card collecting can be an expensive hobby, so pace yourself.
Stick with what you enjoy and what's in your budget.
Have fun!!!!!!!
Despite all the ongoing changes in the sports cards market, some things remain the same.  Never forget the excitement you felt when finding a new card of your favourite team or player.
Never lose the enjoyment.